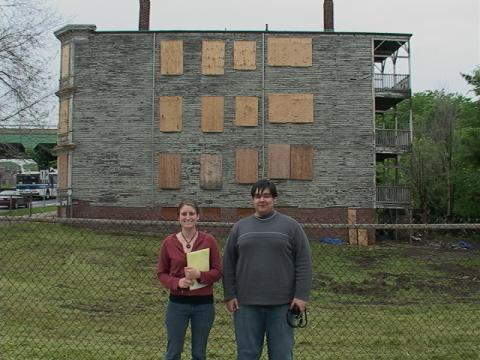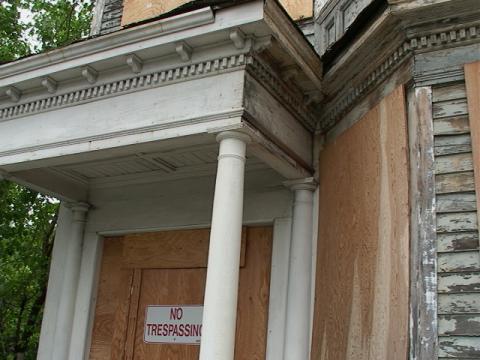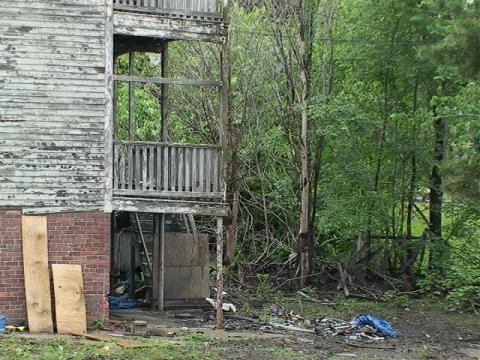 East Boston Neighborhood Close to Destruction After 40 Year Fight
27 June 2008 - 2:02pm
|
jpramas
by Zumix Journalism Group
BOSTON/East Boston - Recent developments in the 40 year fight to save the East Boston's Neptune Road neighborhood from destruction and incorporation into Logan Airport are chronicled in this two segment audio production by the Zumix Journalism Group, a radio training program for local high school kids based in East Boston. The latest battle in the fight with Massport - the state agency that runs Logan Airport - is an attempt to save the last house on Neptune Road and convert it into a visitor information center.
The Zumix Journalism Group is Michael Peppe, Maria Servellon, Gabriela Silva, and Omar Sosa (student journalists); and Diana Boro and Stephen Provizer (staff).
LOGAN AIRPORT DEVELOPMENTAL TIMELINE
1923:
Boston airport is dedicated on 189 acres of land paid for by state, city, and private funds.
1927:
Commercial air service begins.
1928:
The city of Boston takes ownership.
1945:
The state of Massachusetts takes over airport management.
1956:
Massachusetts Port Authority- Massport- is created to operate and manage the Airport.
1960's/1970's:
Four major conflicts develop between this independent airport operator and surrounding communities.
1963:
Massport submits plans to extend runway 15/33, which entails removal of Wood Island Park, designed by Frederick Law Olmsted, as well as the residences on Neptune Road.
1965:
Two jets overshoot a runway and crash into the Boston Harbor giving weight to Massport's expansion plans.
1967:
Massport gets funds from the Federal Aviation Administration(FAA) to extend runway 15/33. Early one morning, Massport officials, state troopers, and demolition crews seal off the area and level the park without notice. This event triggers a clash between local residents and Massport, breeding a growing mistrust.
Massport routes its dump trucks and fuel trucks down a residential street to the airport's back entrance and East Boston residents protest by blocking traffic on Maverick St. The protestors are largely mothers and children, a group that became known as the Maverick Mothers.
1968:
Eight families are evicted from their homes on a 700-foot span of Neptune Road after a lengthy court case, which concluded that their removal was necessary to put in a guidance system for the lengthened runway. This guidance system was never implemented.
During this era, Massport gives thousands of dollars to local schools for local school sport facilities.
Wood Island Park itself now consists of a series of sports fields wedged between the incoming and outgoing highway ramps at Logan airport.
1969:
Former Masssachusetts Governor John Volpe, now Secretary of the U.S. Department of Transportation, proclaims the closure of Neptune Rd.necessary. The remaining families of Neptune Road are removed one early morning with assistance of U.S. Marshals. The street is torn up and the trees cut down before residents can form protests.
1970:
Massport's extension of Runway 15-33 is finished, and Massport proposes a new parallel runway, 15L- 33r; the runway to be built on landfill on the southern edge of the airport, pointing over the harbor and Maverick St.
1971:
In February, Massport holds a public hearing on the new runway; over a thousand people show up and the meeting lasts ten hours.
After five months, the city of Boston and Governor Sergeant announce their official opposition to the runway.
That summer Massport stops all plans for the new runway, the first victory that local communities have over the airport authority.
After Massport withdraws its plans for 15L-33R, a noise abatement committee is formed, but with no authority to force Massport to implement mitigation, this committee is largely for effect.
1972:
In January Massport proposes a new, smaller runway, 14-32, which would be in roughly the same location, but shorter and only for propeller planes.
Massport starts to buy out the remaining residents on Neptune road.
1973:
Massport creates a noise complaint hotline and sound monitoring system.
1974:
Contracts for the runway 14-32 project are signed and construction begins. However, the state takes Massport to court and prohibits the runway from being built because Massport failed to file an EIS (Environmental Impact Statement) for the project.
1977:
The CAC (Community Advisory Committee) to Massport facilitates talks between the airport operator and neighboring communities.
1983:
Logan eventually becomes a pioneering airport by starting a soundproofing pilot program for residences and schools.
1995:
Construction of Piers Park begins, funded by Massport.
1997:
Massport funds the sailing program of Piers Park.
2001:
Massport stops Funding the Piers Park sailing program.
2007:
Massport buys the final (18) Neptune Rd. house for 465,000 from owner Americo Venti.
2008:
April 29- Massport holds a meeting with the Massachusetts Historical Commission to discuss its plan to destroy 18 Neptune Rd.. They jointly issue a Memo Of Agreement (MOA), The MOA says the house can be demolished if Massport documents the destruction and saves any "significant architectural elements."
Community activists are upset that Massport publishes the MOA on the Environmental Monitor website and not in local newspapers.
After a public meeting, the Pubic Comment period on this project is extended to July 12.
For a look at a PDF version of the Massport Memo of Agreement, clickhttp://www.mass.gov/envir/mepa/notices/052108em/8.pdf.
http://openmediaboston.podOmatic.com/entry/2008-06-29T09_41_55-07_00