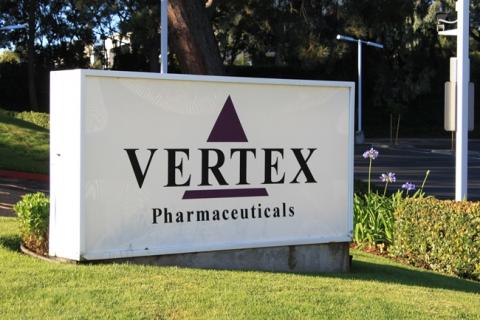 Former Temp Worker Allegedly Not Paid 1,500 Hours of Overtime
12 March 2014 - 1:45am
|
jadams
by Jonathan Adams (Staff)
Cambridge, Mass. – A former temporary worker hired by the Newton, Mass. employment agency Overture Partners to work at Vertex Pharmaceuticals in Cambridge alleges he worked nearly 1,500 hours of overtime without receiving the full pay owed to him under federal and state wage and hour laws. 
Joshua Burdick from Salem, Mass. filed a lawsuit in state court in January that was removed to federal court in Boston last month, claiming that he was misclassified as a temporary worker and an employee exempt from overtime pay.
According to the court complaint, Burdick "was placed as a temporary employee at Vertex by Overture in or around July 2011," where he worked for just under two years.
The complaint alleges that during the spring last year, Burdick "brought to the attention of Vertex and Overture, on a number of occasions, that he had not been compensated for approximately fifteen hundred hours of overtime work at the rate required by law and that he was being misclassified as an exempt and temporary employee."
It's alleged that both Vertex and Overture denied that he "was entitled to overtime pay."
It's further alleged that after "having received a demand letter" from Burdick's legal counsel in March last year, the companies "deposited a sum of money" into his bank account, "purporting to be that which was owed" to him as overtime pay; though the companies "continued to deny that plaintiff was legally entitled to overtime pay."
The complaint alleges that neither Burdick, nor his attorneys, were contacted by the companies "to indicate that money would be directly deposited into plaintiff's bank account or to discuss a settlement figure before" they "made a unilateral decision to directly deposit a sum of money into plaintiff's bank account."
It states that Burdick "never accepted or approved of the sum deposited," and that it "was less than the sum plaintiff is owed."
It's alleged that in May last year, Burdick again complained to the companies "about not having been properly compensated for almost two years and having been, and continuing to be, misclassified and undercompensated," and immediately following his complaint he received a call by a senior manager at Overture "to inform him that he was being terminated."
It's claimed that Burdick's contract was due to expire two months before his termination, and just prior to his firing, he received "a positive performance evaluation by his supervisor."
The complaint alleges that Burdick was fired in retaliation "because he complained" about being misclassified and undercompensated.
In conclusion, the complaint alleges that "Vertex and Overture's action in classifying plaintiff as an exempt employee, misclassifying him and retaining him as a temporary employee for just shy of two years without compensating him as a Vertex employee or offering him benefits and stock options, failing to pay plaintiff at the proper statutory overtime rate and terminating him in retaliation for asserting his statutory rights were in blatant disregard of the law."
If the court finds in Burdick's favor, he will be entitled to triple damages under both federal and Massachusetts laws.
A spokesperson for Vertex Pharmaceuticals declined to comment on the allegations, and Overture Partners did not respond to a request for a press statement.
According to his legal counsel, "Mr. Burdick declines to comment due to the fact that litigation is pending."