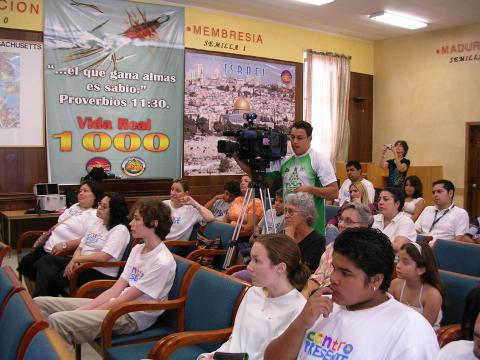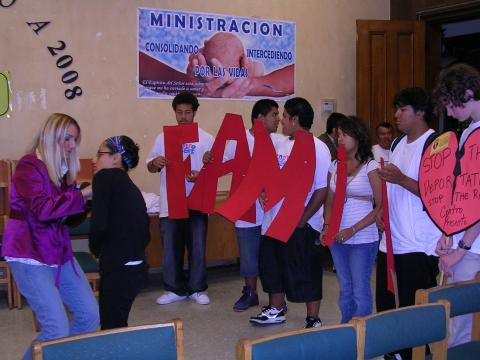 Immigrant Rights Organizations Denounce Mass. ICE Raids
8 August 2008 - 6:12pm
|
jpramas
by Jason Pramas
SOMERVILLE, Mass. - For the past four days, U.S. Immigration and Customs Enforcement officials in coordination with local police have raided numerous homes statewide - many in the middle of the night - and arrested over 80 immigrants (an unknown number of whom are undocumented) in what has appears to be an accelerating government campaign against so-called "illegal aliens" nationwide. In a related story, over 300 immigrants were arrested in Miami, Florida this week.
Although an ICE press release, dated today, claims that most of the arrested were gang members and that the rest had criminal records, immigrant rights advocates say that at least some of the arrestees had committed only minor offenses. The real purpose of the raids, they say, is to strike fear in the hearts of immigrant communities around the country.
"We strongly reject the presence of ICE in our communities," Maria Elena Letona, executive director of Centro Presente and member of the Executive Committee of the National Alliance of Latin American and Caribbean Communities, said in a press release today. "We denounce the tactics which we find to be militaristic, intimidating and discriminatory ... A profound change in the immigration policy of the United States is urgently needed; a legal overhaul that reflects the true principles of liberty and democracy under which this country was founded."
"Law enforcement operations like this should reassure the public that ICE is committed to putting public safety first. Every individual targeted as part of this operation has a criminal record," said Bruce M. Foucart, special agent-in-charge of ICE's Office of Investigations in Boston, in the ICE release. "Criminal aliens should be on notice that ICE is working closely with local law enforcement to take off the streets those who threaten the very safety of our neighborhoods."
ICE states that the Massachusetts arrests were all part of "Operation Community Shield," a "national law enforcement initiative launched by ICE in 2005 that brings all of ICE's law enforcement powers to bear in the fight against violent crime." They claim that 52 of the 80 plus arrestees were gang members and associates, representing 24 different gangs "including Tiny Rascals, Bloods, Crips, 18th Street, MS-13 and the Deuce Boys among many others."
Open Media Boston will continue following this breaking story as it develops.
Video of today's press conference by immigrant advocates at the Vida Real Church in Somerville is attached to this article.
License:
Creative Commons 3.0 BY-NC-SA