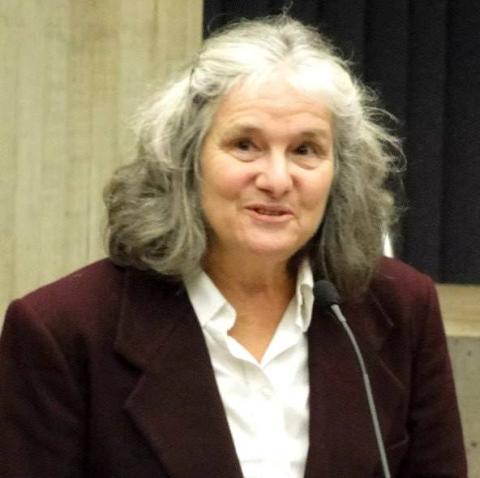 Local Activist Given Probation after Allegedly Assaulting Boston PD Officer
21 March 2014 - 4:32pm
|
jadams
by Jonathan Adams (Staff)
BOSTON/Roxbury - A local activist was put on pre-trial probation at the Boston Municipal Court in Roxbury on Wednesday in lieu of a trial based on charges of assaulting a Boston Police Department officer.
Linda Jenkins, who is the congregational director of the Community Church of Boston and an activist in a number of causes, including Occupy Boston, was arrested at a protest during President Obama's visit to Boston in June last year.
The president was speaking at the Reggie Lewis Athletic Center at Roxbury Community College in support of Ed Markey's bid for Ted Kennedy's senate seat when Jenkins and other activists disrupted the event in protest of the treatment of whistleblower Chelsea (formerly Bradley) Manning.
In an interview, Jenkins told Open Media Boston that she and other protestors began blowing whistles, and chanting "whistleblowing is not a crime, free Bradley Manning," shortly after the president came out to speak.
She says "we were able to do that for about 90 seconds … and then the secret service, and Boston Police came and asked us to leave … we went very peacefully and very nicely."
As they were being escorted from the building, Jenkins says an officer she recognized from her time with Occupy Boston, "came up on my right side, and was walking alongside of me," and though "we had not been taken into custody or arrested," he allegedly "put his hand on my right arm."
She says that she asked the officer twice to stop touching her, but she claims he ignored her, and "as we continued to walk forward, I also stepped slightly to the side away from him."
After Jenkins made this move, she alleges that "he grabbed my upper arm, grabbed it really hard, and started yelling 'assault, assault and battery on a police officer.'"
She says, "I was dumbfounded, and just looked at him," and claims, "I didn't touch him, and then he just brought out his metal handcuffs … I was arrested for assault and battery on him," adding that "you know they do these kinds of things, but when it happens to you in the moment, it's just unbelievable."
Jenkins alleges that she was left with a bruise on her arm, and she says that "it was a traumatic experience for me."
Open Media Boston contacted the Boston Police Department for a statement regarding the circumstance of Jenkins' arrest, but a spokesperson declined to comment on the case, and referred questions to the Suffolk District Attorney's office.
Jenkins was ordered to perform 20 hours of community service, and placed on nine months of pre-trial probation, during which time she cannot re-offend.
A spokesperson for the Suffolk District Attorney Daniel Conley's office confirmed the details of the probation in a statement to Open Media Boston, and commented that this "is a standard resolution for a low-level case involving no injuries and a defendant with a minimal record, allowing the defendant to resolve the case without risking a conviction but also allowing for trial if the defendant commits a new offense or refuses to comply with the court's orders.
"In the great majority of cases, however, the docket is disposed with no adverse result for the defendant," the spokesperson continues.