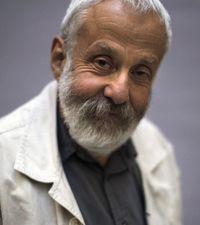 Mike Leigh's Ecstasy""
5 July 2011 - 12:00am
|
superuser
by Sue Katz
It's not really right to skip the theatre when in London, so out of all the possible shows, I choose to see the revival of Mike Leigh's "Ecstasy," which has now closed.
Mike Leigh is a director I often admire; he is frequently called "a darling of the Left." He is not a big campaigner, but when asked if he feels he is a political director has said, "You can't not be political. It's like asking if I consider myself a human being."
His methodology is unique in film and theatre: the process of rehearsals is full of improvisation and exploration among the actors, but once he settles on a final script before the last rehearsals, there is no element of further improv. He directed two of my favorite films: Secrets and Lies (families and adoption) and Vera Drake (abortions and the law). "Ecstasy" was a great stage hit when it appeared in 1979, the year before Thatcher's election. And no wonder. It had an extraordinary cast, including Julie Walters, Stephen Rea and Jim Broadbent.
This is the first time Leigh has ever revived a play and it has been so popular that it had to move from the small progressive Hamstead Theatre to the Dutchess in the West End. This week ends its run, so I was lucky have a chance to review it. My friend Nicola came in on the train to join me.
The story goes like this: Jean (Sian Brooke) lives alone in a bedsit (a tatty studio apartment) in the Kilburn area of London. She's monosyllabic and seems quite depressed. Her best friend Dawn (Sinead Matthews) is a live wire, married to Mick (Allen Leech), mother to three girls. Jean has secret affairs with unavailable men, the most recent a rough and thoughtless neighbor whose wife comes into Jean's bedsit to beat on him, breaking Jean's bed in the mayhem. Dawn and Mick come back from the pub with an old friend Len (played the night we saw it by James Bennett) to fix the bed. This turns into a party of drinking and smoking themselves into oblivion until the wee hours.
Scene One opens with some ironic if desultory wit. Jean and the neighbor guy are naked in bed and the air is filled with disinterest if not hostility. "Wanna fag?" he offers her his pack. They never actually make eye contact.
"Yeah," she mumbles.
"Good, wudn'it?" he asks.
"Yeah," she replies.
From there, however, the pace slows once it focuses on Jean, who is depressed and distant.
Scene Two is motored by the melodrama and hysteria and maudlin emotions of four drunk friends on their mad dash to alcoholic unconsciousness. Funny enough, the more juiced the characters get and the more the play relies on slapstick (falling down, etc), the more amused and animated the audience's response. I myself feel a bit ill just watching four humans consume so damned much booze and nicotine, but that's not my main concern.
The emotional center of the play is meant to be Jean, but the actress is unconvincing in the role and her accent is a problem, bigtime. She seems to have the typical garble of a posh private schoolgirl doing her tin-ear version of a working class accent. She sounds as if she has stuffed her cheeks with cotton balls, only muddier. When late in the drinking party she is called upon to sing, she starts hesitantly and in her odd accent, but then she continues in a crystal clear voice with elocution that allows us to understand the lyrics. While it is a relief, it is also discordant in the context, especially when she reverts back to her mumbling. When she's not singing or making hot drinks, she slumps in a chair, her head lolling on her chest, and her conversation almost non-existent.
The relationship between Dawn, who fills in all the lulls with her effervescence, and her husband Mick has some real meat to it, but sad-sack Len is so consistently a nice guy that my companion felt his character was too much of a stereotype.
One wonders why Mike Leigh chose this play to revive, but it has clearly been very popular. As always, he tries to inject a little politics into the script, although the choice of Len as a racist against the "Pakis" and Jean as their defender felt a bit upside down. Their discussion of what they'd do if they won £1 million on the Lottery was revealing: Jean would run off to America; Len would buy a nice fishing boat; Mick would own a pub; and the ever-realistic Dawn would get a full-time babysitter for her three kids.
In the wee hours, Dawn and Mick straggle home and something bursts in Jean, leading to confessions and revelations and weeping, all in that same garbled delivery. Suddenly we have explicit themes of betrayal, dishonesty, friendship, motherhood and abortion, tumbling out in the final minutes at a level of distress and disclosure at complete odds with her established persona.
The applause is mildly enthusiastic and anything but prolonged and I am left with a sense that despite having once lived in London for a decade, I am missing a chunk of cultural references that may have allowed me to enjoy "Ecstasy" more than I did.
Sue Katz is a Boston area writer and editor. Check out her blog, Sue Katz: Consenting Adult, at www.suekatz.com.