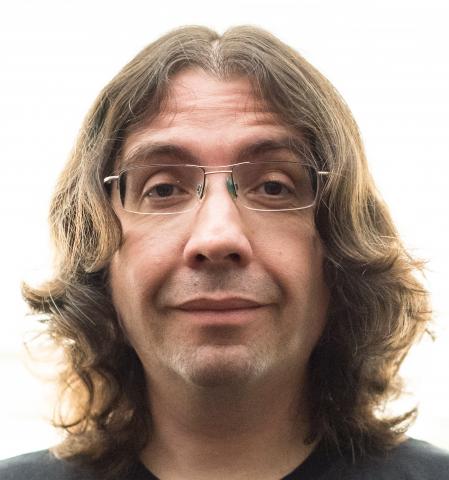 Open Media Boston's Jason Pramas Joins BINJ Leadership Team
6 July 2015 - 1:02pm
|
superuser
by Jason Pramas (Staff)
After some preliminary discussions with Chris Faraone and John Loftus, I am pleased to announce that I will be joining the leadership team of the new Boston Institute for Nonprofit Journalism as Network Director effective immediately.
In practical terms, this means the merger of Open Media Boston and BINJ. OMB proper will be archived for the time being, and the OMB social media presence will now become part of the BINJ one. I encourage OMB supporters to follow me over to BINJ where my byline and project work will now have a new home.
A number of recent developments made my decision to join BINJ an easy one.
First, over the last year I was an assistant professor of communications at Lesley University. One of the reasons I accepted the post was that the administration of their undergraduate college was very interested in my proposal to start a media institute there that would assist community news outlets in the Boston area. However, I started helping the (ultimately successful) core faculty union organizing drive with SEIU Local 509 at the beginning of the fall 2014 semester. Because a university with no tenure and an all-contract faculty clearly needed a union. By spring, teaching and labor organizing had me so busy I had no time to keep OMB going. So, I put the publication on hiatus in early April - shortly after its seventh anniversary. I planned to relaunch OMB in the fall, but wasn't sure how I was going to do that.
Second, I believe the Lesley administration refused to renew my one year contract on June 30 due to my union activities - a matter that I'm now fighting at the National Labor Relations Board. The end of my contract meant the end of the hope that my media institute would be operationalized at that school. It also meant I was out of a job. Which has a wonderful way of throwing the realities of existence in 21st century America into bold relief. True, I am already a professor again at the new Global Center for Advanced Studies slated to come online this fall. But they'll probably only recruit enough students to get me a course per semester at first. Not enough to live on for quite some time I expect.
Third, a key reason that I had put OMB on hold in April was that over the last couple of years I began to have questions about the efficacy of focusing on publishing a single news media outlet as opposed to focusing on producing news content and distributing it as widely as possible. Increasingly, people are not loyal to particular publications. Many still get news from traditional news media, but a growing percentage of the overall audience gets its news via social media. This new fickle audience sees something that interests them, checks it out, and doesn't really care which outlet provided them information as long as it's good journalism. Some, mostly large, news outlets still attract significant numbers of people to return for more information on a regular basis, and retain or gain consistent brand recognition, but small news outlets like OMB often don't. So I began thinking that a new OMB would have to focus on better packaging our original content for syndication to other publications, and vastly expanding our distribution via social media. Thus, OMB the outlet would become less important than the news we produced, and the way we monetized its production and distribution for our staff.
For these and a number of related reasons, when Chris Faraone contacted me to tell me about his idea for a nonprofit incubator that would help teams of journalists produce news articles for distribution to publications all over the Boston area, I immediately realized that the best thing to do was join forces with him. He has a similar political outlook to mine, and an impressive track record as a socially engaged journalist. Many things he is proposing to do with BINJ were things that I had wanted to do with my media institute and a revamped OMB. And it would be silly to have two nearly identical operations running in the same city anyway.
So I have joined the staff of BINJ, and now get to experience the thrills and chills of starting up a news operation once again. An operation that's an order of magnitude larger than any of the outlets I've bootstrapped into existence before. And I couldn't be more excited to be part of it.
There's much more to say, but I'll have plenty of time to talk about the birth of BINJ in the weeks and months to come.
For now, to honor that which has passed, I would just like to offer a public nod of thanks to everyone who was involved in making Open Media Boston the metropolitan news outlet of record for all the local grassroots progressive social movements that otherwise get far less press coverage than they deserve. Starting with the dozens of talented people who worked on OMB over the years - especially Jonny Adams, Matt Andrews, Sarah Betancourt, Tara García Mathewson, David Goodman, Amy Grunder, Haley Hamilton, Sue Katz, Jesse Kirdahy, Diana Mai, Carly Maltais, Leonardo March, Shirley Moscow, Ana Traynin, and Tate Williams. Their hard work for the minimal remuneration I was able to scrape up was the solid ground upon which our project was built. Further, I'd like to thank Suren Moodliar of Mass. Global Action and encuentro 5 for all his tireless work co-coordinating the three Digital Media Conferences that OMB has sponsored so far ... and for all the brainstorming he's done with me over the many years on projects large and small.
I would also like to thank our many funders - notably Solidago Foundation and an anonymous donor (who I would love to call out for special favor but cannot). You all kept us puttering along, and believed in OMB's mission enough to give us an operating budget year after year. In an era when so many worthy news outlets go without any funding at all. Additionally, I would like to thank the tens of thousands of regular viewers in OMB's audience that made doing our job as journalists so worthwhile. And finally, I would be remiss if I did not offer the biggest of thanks to Jean Donohue and Fred Johnson of Media Working Group. You were the first to encourage me to start OMB, you were our fiscal sponsors throughout our run, and always our most trusted advisors.
And for the future with BINJ, I have just one word. Onwards.
Jason Pramas is network director of the Boston Institute for Nonprofit Journalism and professor of political economy at the Global Center for Advanced Studies.
A slightly different version of this editorial can be viewed on the BINJ Medium page.