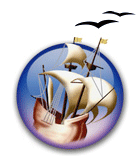 OpenOffice.org 3.0 vs NeoOffice: Mac App Melee
17 October 2008 - 8:11pm
|
Jesse K-S
by Jesse K-S
OpenOffice.org 3.0 was recently released with a host of new features like MS Office 2007 file format support, spreadsheet collaboration and an improved word processor comments system. Good news for anyone running Windows or Linux who wants a stable, high quality and free office suite. Great news for Mac users, since OpenOffice.org 3 is now a native Intel OS X application. But do its new features justify a switch away from NeoOffice for Mac users?
Last month, I asked you why you were still wasting money on MS Office when there are so many free, open source office suites available. With the new features in OpenOffice.org 3.0, the most popular open source suite, MS users have more reason to keep that $150 in their pockets, and existing OOo users have every reason to upgrade. The only group out there who may be left wondering is Mac users, who have had only an X11 version of OOo, and probably used the OS X native NeoOffice instead. Is OOo 3.0 worth the switch?
Interface
In tests on a first generation MacBook Pro (2.16 gHz and 2 GB RAM) running OS X 10.5.5, OOo 3.0 looks and responds slightly differently from NeoOffice, even though they both use Cocoa and Java. Overall, NeoOffice's interface is more consistent with other OS X applications than OOo's. For example, NeoOffice windows have document icons in the title bars (command or right click them to see the document's path and quickly open containing folders) while OOo windows do not, and command plus ` switches between open NeoOffice windows but not OOo windows. These are small things, perhaps, but the omission of user interface shortcuts may aggravate long-time Mac users.
Text navigation is a little confusing in both suites. In text documents, NeoOffice uses command and arrow keys to navigate words, while OOo uses the option key like most other OS X applications. In spreadsheets, OOo offers no keyboard shortcuts for navigating within cells. Neither application uses standard keyboard shortcuts for selecting text, either. These non-standard navigation issues make me more likely to open up TextEdit to write quick notes than either NeoOffice or OOo.

NeoOffice's Media Browser displays photos and music in a familiar floating palette.
NeoOffice offers some other welcome interface features over OOo, such as zoom and swipe gesture support for mutli-touch trackpads, a native media browser that pulls content from iPhoto and iTunes in a familiar interface, and native floating palettes. These are interface elements that current NeoOffice users have likely come to appreciate, and will definitely miss if they switch to OOo.
Winner: NeoOffice
Performance
In tests, NeoOffice utilized almost twice as many processing threads while idle than OOo, but this did not translate to additional CPU usage, and NeoOffice allocated about a quarter less RAM than OOo. The extra threads may be one reason why in text documents and spreadsheets, NeoOffice's interface was quicker and more responsive than OOo 3.0's. Using the mouse or the keyboard, users will be able to select, edit and move text more quickly in NeoOffice. Speed tests on NeoOffice's wiki show that application has an advantage over OOo in many tests.
Winner: NeoOffice
Feature Showdown
OOo has added several key features like support for the ISO standard OpenDocument Format 1.2, the ability to import MS Office 2007 (2008 for Mac) files, spreadsheet collaboration, increased columns capacity in Calc, and much-needed improvements to the comments system in Writer. Additionally, OOo 3.0 offers more options for exporting documents as PDF with security enabled, and new extensions allow users to publish to MediaWiki servers straight from OOo and import and edit PDF files.
These are great features that don't exist in the OOo 2.2.1 code on which NeoOffice is currently based. As mentioned above, however, the current version of NeoOffice offers several features that OOo's Mac native version can't match. And fortunately, NeoOffice has a vibrant developer community that has already started integrating OOo 3.0 features in test builds of NeoOffice 3.0, which will bereleased early to users who donate $25. NeoOffice 3.0 will be available for free to everyone starting January 15, 2009.
Winner: Draw
Final Verdict
Although OOo 3.0 offers some badly needed features and great extensions, its Mac support doesn't come close to that of NeoOffice. Switching to OOo would be more trouble than it's worth due to UI inconsistencies and its lack of Mac features that NeoOffice users have come to expect. With NeoOffice 3.0 right around the bend, my recommendation is to stick with NeoOffice 2.2.5 for now and download version 3.0 in January or enroll in the Early Access program if you can't wait.
Download NeoOffice 2.2.5.
Download OpenOffice.org 3.0 for Mac.
Download OpenOffice 3.0 for other operating systems.
License:
Creative Commons 3.0 BY-NC-SA