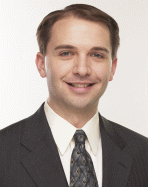 State Rep. Carl Sciortino (D-Medford/Somerville) Faces Primary Challenger and Sticker Campaign
14 July 2008 - 11:19pm
|
RadioView
by Dave Goodman (I.B.I.S. Radio)
http://radioview.podomatic.com/player/web/2008-07-14T20_06_09-07_00
SOMERVILLE, Mass. - We spoke with MA State Representative Carl Sciortino (D-Medford/Somerville) recently at his campaign office.
Rep. Sciortino is running for reelection in the 34th Middlesex District. Due to an apparent robbery of his office (Sciortino has not said publicly who he believes took sheets of nominating papers from his office), he could not present enough resident signatures to get his name on the September primary ballot. He is running a write-in - also known as a "sticker" - campaign. Supporters are holding house parties to raise money for this effort.
Sciortino faces Somerville Alderman Robert Trane in the September primary election. We've left multiple messages for Mr. Trane, asking for an interview, but so far he has not responded to our requests.
We discussed his campaign challenge, his legislative agenda, and his political philosophy. The conversation was recorded on Friday, July 11th, 2008.
http://www.mass.gov/legis/member/cms1.htm
Bookmark/Search this post with: