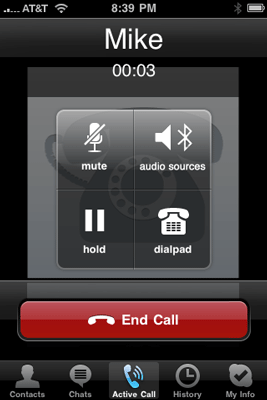 Tech Brief: Skype to Bring Bluetooth Support to iPhone App?
25 September 2009 - 10:23pm
|
Jesse K-S
by Jesse Kirdahy-Scalia
With the release of iPhone OS 3.1, Apple has provided app developers with APIs to allow audio recording via connected bluetooth hardware devices, making it possible for developers to take advantage of bluetooth headsets for voice communication. Does this mean Skype's iPhone app will soon support bluetooth?
Skype users have been asking for bluetooth support on their iPhone since the app was originally released back in March. Now that Apple has provided the API, it seems it can be implemented. Unfortunately, according to Skype Project Manager Tero Hurskainen, users will need to wait a little longer.
"We're working on the OS3.1 and, unfortunately, the results aren't that good. It's all still quite immature. We will make Bluetooth support happen in a future release, but we want to be able to make it right," Hurskainen wrote in response to user requests for bluetooth on the Skype forums.
Open Media Boston contacted Skype to request details on their progress implementing bluetooth support. Kaplow, which handles public relations for the company, responded with some classic PR-speak, acknowledging that Skype engineers are experimenting with iPhone OS 3.1, but will "wait to support new functionality as part of the rich Skype experience on the iPhone platform until they can do so in a robust and reliable manner. They don't want to rush something out that doesn't offer what people have come to expect from Skype."
Open Media Boston will stay on top of this and report updates as they surface.
License:
Creative Commons 3.0 BY-NC-SA