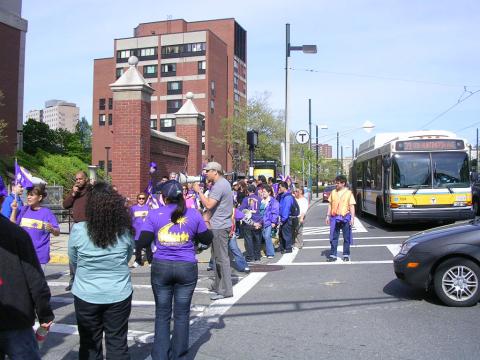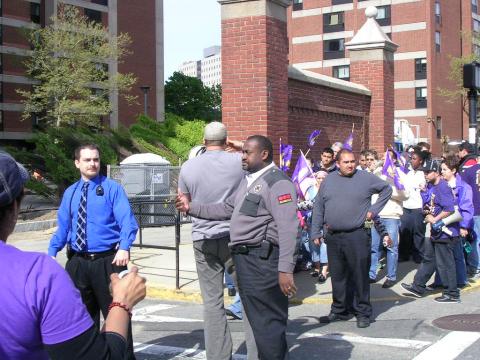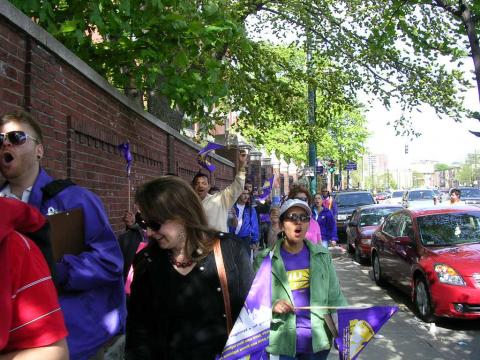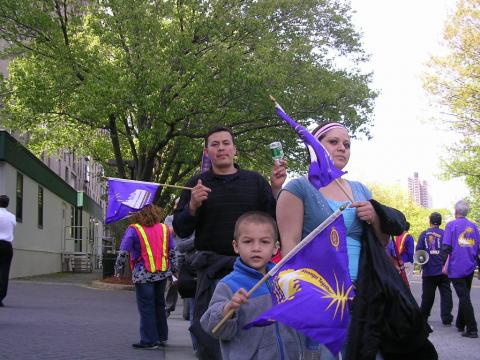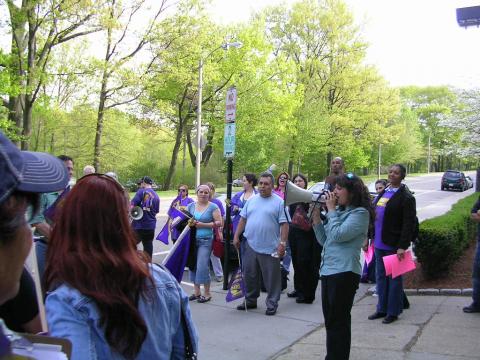 Union Janitors March to Protest Planned Firings
15 May 2008 - 4:25pm
|
jpramas
by Jason Pramas
BOSTON/Mission Hill - About 50 people - including affected workers, Service Employees International Union Local 615 staffers, and community allies - marched from the Mission Park apartment development in Boston's Mission Hill neighborhood to the 55-77 Pond Avenue Professional and Medical Suites in Brookline Village on Tuesday to protest the planned firing of over 100 unionized workers by Commercial Cleaning Service, Inc.
Lively pickets were held for about 20 minutes at both locations, which both have contracts with the janitorial services company.
According to the union, the workers are being fired with only a few days notice - despite the fact that many of them have been employed by the company for more than a decade.
Juan Carlos Leon, one of the janitors at risk of losing his job, spoke through a translator at short rally at the conclusion of the march yesterday.
"I worked for 4 years for Commercial Cleaning. They never gave me a raise. I just received a letter saying I'm going to be fired. I'm just asking for some compensation, " Leon stated bluntly. "It's very unjust what they're doing to us. We're all human beings."
The event concluded with participants vowing to keep up the fight until justice is done.
Commercial Cleaning Service, Inc. did not respond to requests for comment.
SEIU Local 615 is asking supporters of the affected janitors to call the owners of Commercial Cleaning at 617-782-5326 to tell them to do the right thing and reward workers' years of service by giving them a severance package and compensating them for accrued vacation time.
License:
Creative Commons 3.0 BY-NC-SA