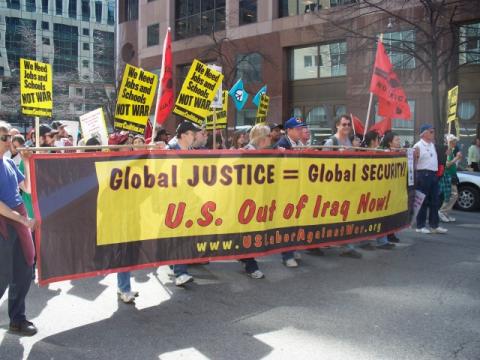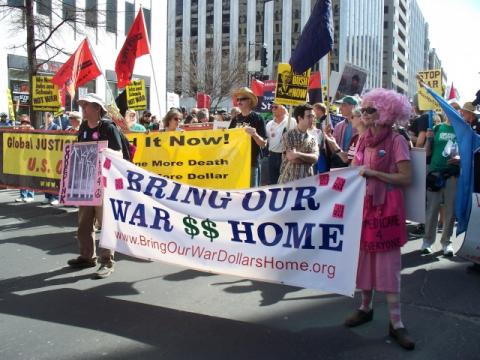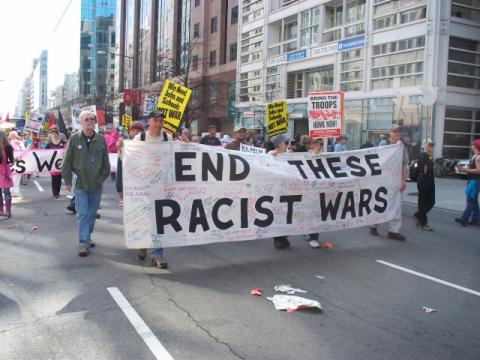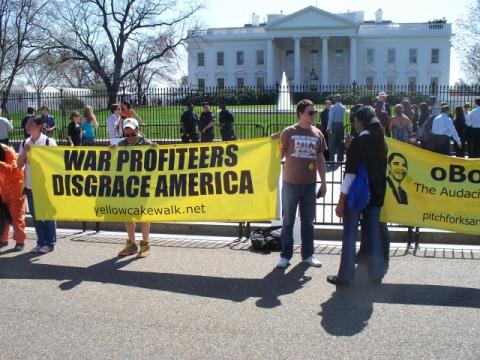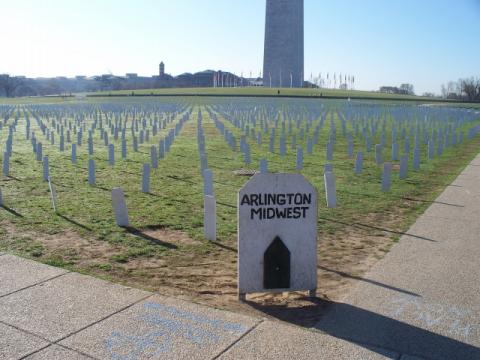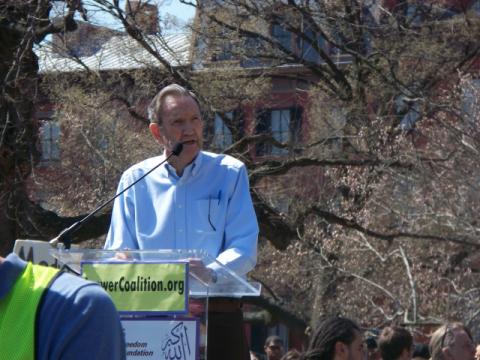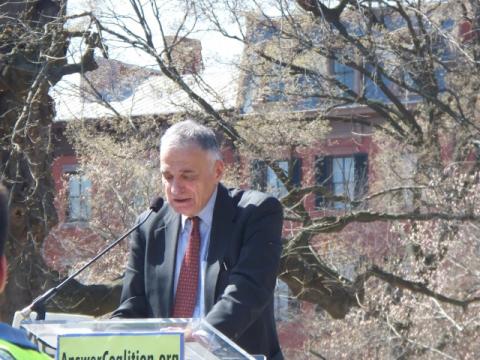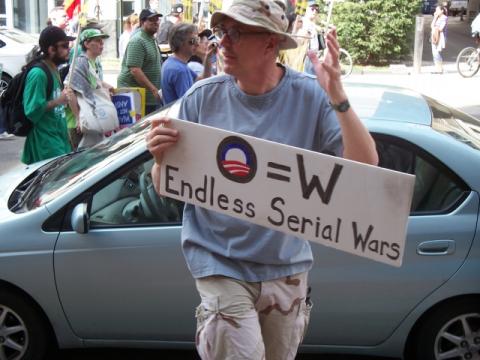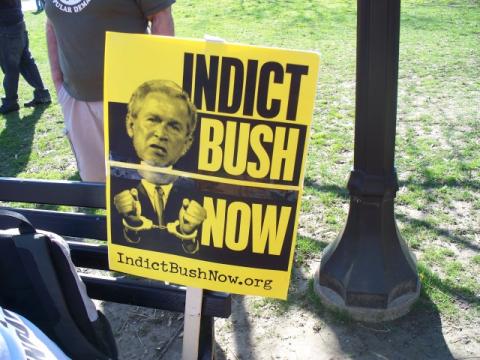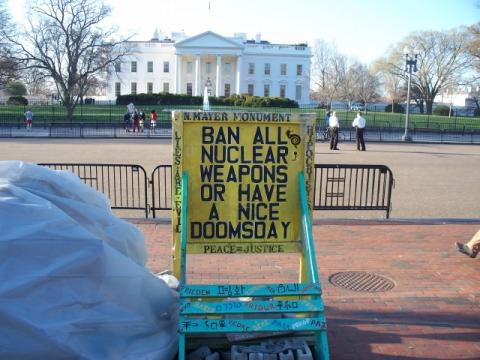 Bostonians Attend Anti-War Protest In Washington DC
25 March 2010 - 4:30am
|
nosanctions
by Michael Borkson (Participant)
WASHINGTON - A full bus of 55 people from Boston joined thousands of other anti-war protesters in the nation's capital on Saturday March 20 for the ANSWER Coalition's protest against the Iraq and Afghan wars - held on the 7th anniversary of the U.S. invasion of Iraq.
Between 5-10 thousand people gathered in Lafayette Park, directly across the street from the White House, to hear speakers representing the Muslim community and anti-war organizations . Speakers included Brian Becker, national coordinator of ANSWER; former US Attorney General Ramsey Clark; Cindy Sheehan; and Ralph Nader; as well as speakers from student, labor, and veterans organizations. The principal themes for the day were:
U.S. Out of Iraq and Afghanistan, Free Palestine, Reparations for Haiti, Fund Human Needs at Home.
After the speakers, protesters marched through central DC, making stops at war profiteer Halliburton's corporate offices; the deparment of Veterans Affairs; and the Washington Post. The march was quite diverse, inclusive of a wide spectrum of ages, races, students, workers, and others opposed to war.
A large focus of the day was on Pres. Obama's failure to end the wars. Also nearby, anti-war activist Cindy Sheehan set up a peace encampment on the Washington Monument mall--100s of grave markers for the war dead simulating Arlington Cemetery(http://www.peaceoftheaction.org). Cindy Sheehan and others were arrested at the end of the march for crossing an unclearly displayed failed police tape barrier in front of the White House fence. They spent 50 hours in police detention before being released.
To see more photos and 2 videos of the protest, click on the following links:
photos-
http://www.flickr.com/photos/protestphotos1/sets/72157623661617128/
videos-
http://www.youtube.com/watch?v=xAgIXDH_AQo