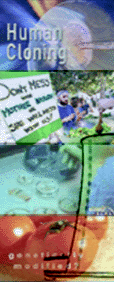 UMass Boston Announces New Science in a Changing World Grad Program
25 October 2009 - 9:34pm
|
Felicia
by Felicia M. Sullivan
BOSTON - From personalized genomics to measurements of sea-level rise, from al Qaeda websites to citizen technology-assessment panels, from brain-based education to labor-saving inventions for use in developing countries, social and scientific changes are intertwined. "Science in a Changing World," a new graduate track at UMass Boston prepares students to participate in questioning and shaping the direction of scientific and social changes, as well as to teach and engage others to participate in this important endeavor.
Masters degree and Graduate certificate with face-to-face, online, and at-a-distance course offerings.
Students with diverse backgrounds and career paths--from laboratories to field research, journalism to policy formulation, teaching to activism--are welcome to join the track. The teachers, advisors, courses, and research & engagement projects will lead them to examine Science and its Social Context and to develop valuable professional skills in Research, Writing & Evaluation for Civic Engagement and in Collaborative processes & Problem-Based Teaching around real-world issues involving science and technology.
Applications accepted to start in spring and fall. For more information, seehttp://www.stv.umb.edu/SICW.html or contact sicw@umb.edu.
License:
Creative Commons 3.0 BY-NC-SA